UQMS Sports Day 2020
Featured31jan10:00 am11:00 pmEvent Type SocialUQMS Sports Day 202010:00 am - 11:00 pm Details coming soon!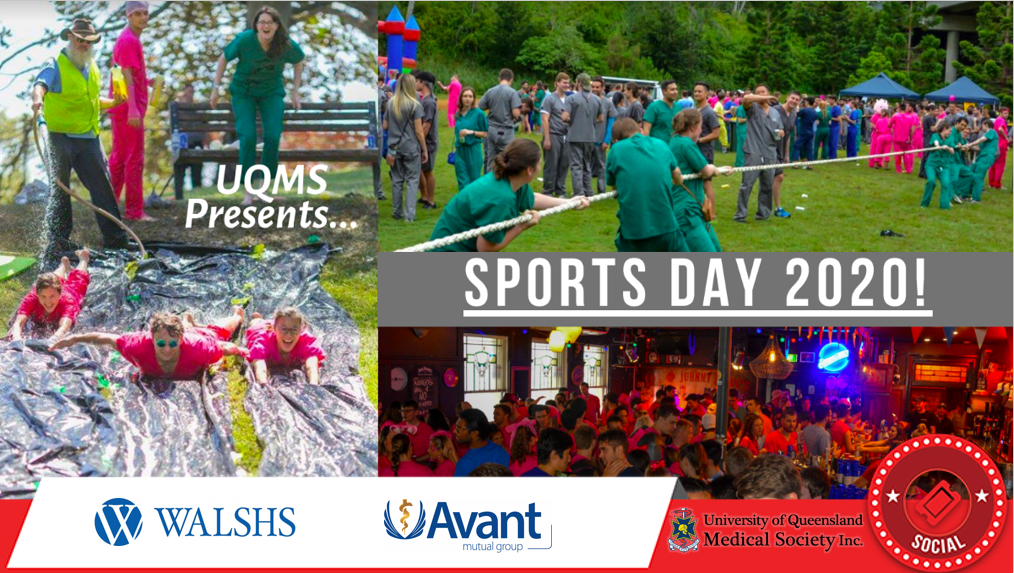 Event Details

Are you ready to start the 20s the right way?

Welcome, to the 2020 Sports Day!

Save the date for UQMS's BIGGEST social event of the year- coming to you this O-week!  Prepare to scrub up, drink up and gee up for a memorable day (disclaimer: memories are inverse to drinks).

Start the day with your year level at one of Brisbane's many hydration stations where drink deals and challenges will get things going.  From there the adventure will take you to Dutton Park where there's games, slip'n'slides, drinks and more!

If you survive the fun (with the help from your medically inclined friends) then it's on to kick-ons at the all time classic Victory Hotel.

Ale in a days work if you ask me.

More details to come!
Location

Details coming soon!