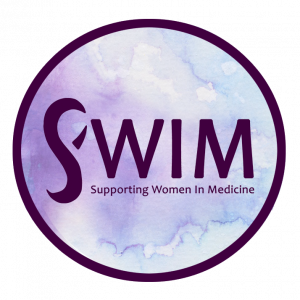 Supporting Women In Medicine
The University of Queensland's equality for women in medicine interest group.
Founded in 1995, SWIM is a student organisation that recognises and aims to tackle the unique challenges women face within the field of medicine. We aim to inspire, empower and connect people of all genders, ages and walks of life to promote equality.
In 2017, SWIM was super proud to bring you our very first series of Professional Development Workshops targeted to prepare medical students for some of the challenges they may face in the workforce. These workshops include themes such as resilience, conflict resolution, recognising and dealing with workplace bullying or harassment and more. They are highly interactive, give you the chance to skill up and are facilitated by incredible industry leaders.
Additionally, SWIM loves giving back to the community – we have charity bake sales, regularly cook dinner at the Ronald McDonald House and take part in the Mother's Day Classic run. Proceeds from some our events also go towards local and international charities. In 2018, SWIM raised over $2000 for charity, including over $1000 for the Joyce Wilding Shelter for Indigenous Women.
Amongst all the stress, crazy and fun of med school, it is also important to take care of yourself and stay healthy. So SWIM provides weekly yoga sessions, group running and other fun fitness activities to de-stress with.
We believe that all students have a role in supporting women in medicine. So come join us, learn heaps, have fun and make a difference!