UQMS Advocacy Comments, Suggestions, and Complaints Form
This is a one stop shop for all your advocacy needs! Please fill in your comments, suggestions and complaints regarding your experience as a UQ medical student, and we as the Advocacy Committee will endeavour to resolve, redirect and escalate the issue accordingly.
This form is confidential.
Click here to submit your feedback.
Exam Feedback
MEDI7111 Mid-Semester Exam: Click Here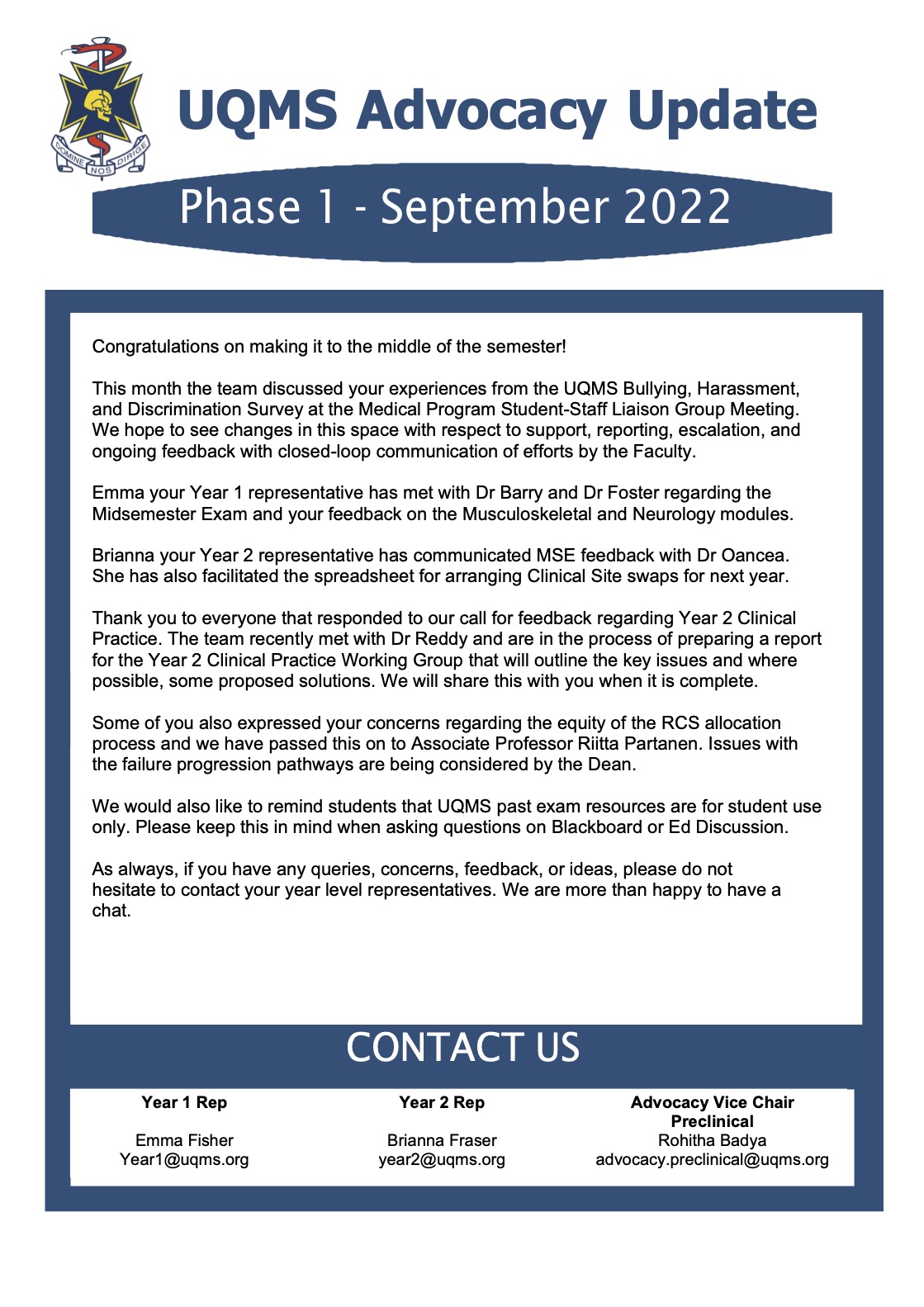 Guide To Surviving First Year
Trouble finding your lecture? Want to know the best places to get coffee? Want to learn about this cool new society 'the UQMS'? Look no further – the UQMS Guide to Surviving First Year has the answers to all of your questions.