Want to get involved? Between the Executive Committee, Management Committee, Convenors & Representatives, UQMind, Incision UQ, Ashintosh Foundation and Rainbow Med – there are over 70 elected and appointed positions up for grab each year!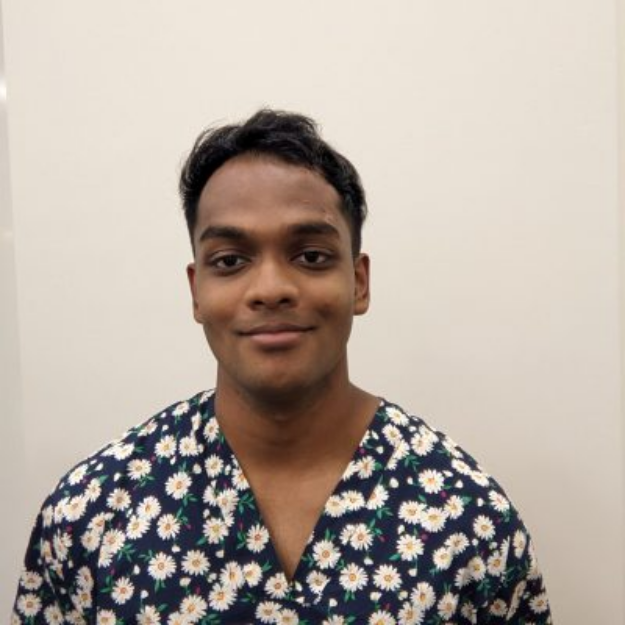 Prabasha Thilakaratne
Hi, Bonjour, Ayubowan! My Name is Prabasha and I'm running for UQMS President.
UQMS will always excel at enriching the lives of medical students throughout an array of academic, social and community activities however as President I will ensure that mental health, inclusion, and advocacy are prioritised.
This will include:
–          Subsidising 10 Sessions with UQ Psychology Clinic for Medical Students to $10 each
       

Advocating for more counsellors through MSST

         

Advocating for the removal of harmful 8am-10pm availability requirements and allowing mental health to be cited for absence notifications

         

Introducing Opt-In Peer Mentorship MD1-4

        

Strengthening support for Indigenous Board, Rainbow Med, and affiliates

         

Creating a Disability and Inclusion Portfolio

         

Adapting resources and advocacy pathways for the new MD
I believe my experience this year on the UQMS EMC, my roles in advocacy through AMSA and FoM, and most importantly my drive to improve the experience of all UQMD students have left me well equipped to lead UQMS as its President.
UQMS: EMC| Ashintosh Director| Deputy AMSA Representative
              Junior AMSA Representative
AMSA: Social Officer GHI
Affiliates: UQDERM Advocacy Officer | Indigenous Health Convenor TIME UQ
External: Diversity, Disability, Inclusion Committee FoM
                   QMO Management Committee
One Page Candidate Pitch: https://docs.google.com/document/d/1XM6ocoxMOUem3LxT-2EksIf4srYI01h3/edit?usp=sharing&ouid=110007000243106288204&rtpof=true&sd=true
Jack Kelso-Ribbie
Hi there! If you're reading this, you probably have a fair idea about what I am running for. What you might not know, is why I am running for the position of 2023 UQMS President. Med school is tough and moving into my 4th year, I can tell you this from first-hand experience. Having been based at the Bundy UQRCS for 3rd year, I am aware of the demands of both rural and metro study life. As UQ introduces a new 2023 medical program design, you need someone who recognises the complexities and demands faced at each stage of the degree and can advocate for what you need and when you need it.
Now, I'm guessing you probably also want to know a bit about me and why I'm suitable for this role. Firstly, I've been the Towards International Medical Equity President for 2021 and 2022, managing our executive and convenor committees, negotiating complex stakeholder relationships, and driving TIME's vision, mission, and goals. Additionally, along with some UQMD3 mates I am a cofounder, director and CMO of The VacSeen Project, a not-for-profit founded here at UQ. Lastly, I have diverse, rural/regional medical experience as the Vice President RCS for TROHPIQ.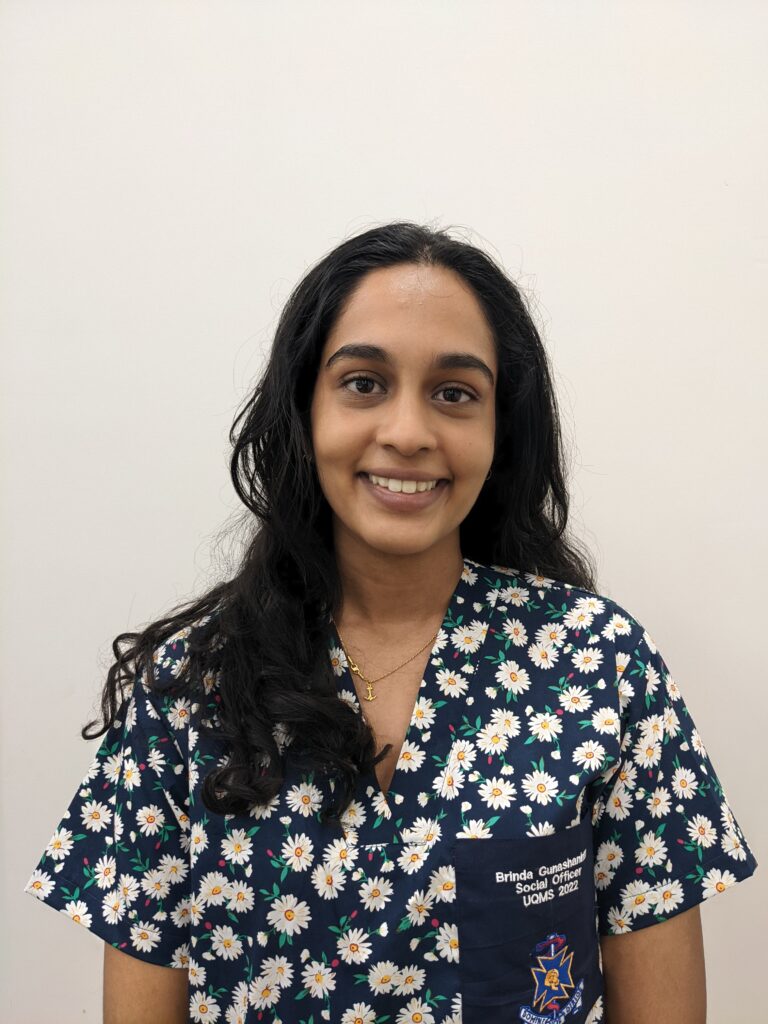 Brinda Gunashanhar
As President I hope to continue to cultivate the spirit of UQMS and support the student population at UQ through the following goals:
Achieve smooth transition to new 2023 curriculum; with strong advocacy by listening to cohort queries, and modifying and developing current resources to deliver ongoing academic support for first year students

Greater support for academic and advocacy work regarding current curriculum shortcomings, including increased support to UQMS Arms, and working with faculty to address such issues

Transparent and clear support for affiliate societies

Increasing volunteer support and engagement throughout the year

Strong strategic planning with Executive team to ensure sustainability of UQMS for future years
If you have seen me around at an event this year, I was probably part of the team that organised it! I have been very involved in UQMS and affiliate societies, in advocacy, social and cultural activities, including:
UQMS Social Officer

Ashintosh Teddy Bear hospital

AMSA Policy Reviewer

SWIM Secretary

UQDerm Advocacy
I believe I have the qualities it takes to lead UQMS into the year ahead, including good time management, clear communication and strong, yet flexible, leadership. I would be honoured to be the 2023 UQMS president so please vote for me!
One Page Candidate Pitch: https://docs.google.com/document/d/1esHvVrxk44P0kruXR1z5_NYMavToVZWR/edit?usp=sharing&ouid=110007000243106288204&rtpof=true&sd=true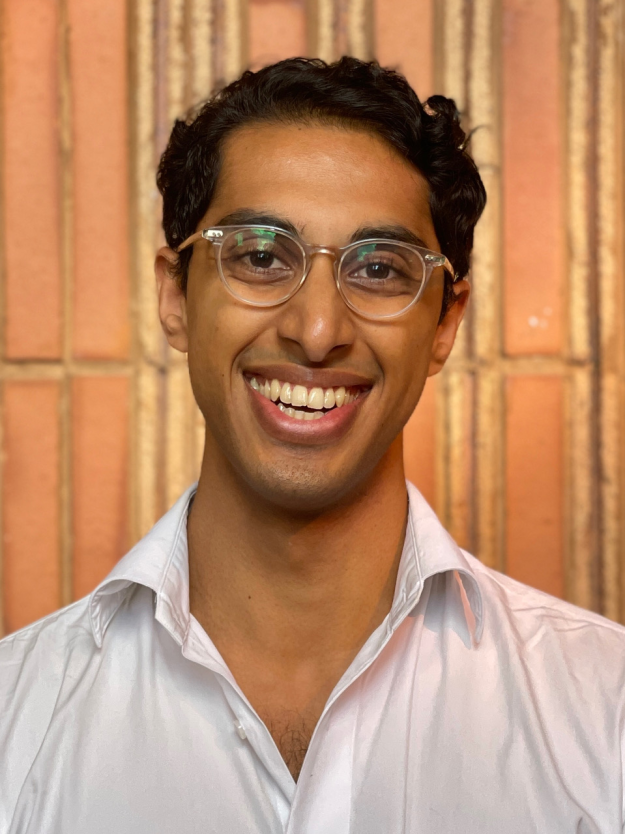 Roy Badya
Hi!
For those that haven't met me, I'm Roy, a current MD2 and I'm looking forward to
representing you as UQMS President.
Over the past two years I've endeavoured to be as fully involved in the UQMS community as
possible from peer tutoring, advocacy, volunteering at events, Med Revue and of course
memes. This year I've worked hard for you as Vice Chair Advocacy (Preclinical) and Vice
Chair (Operations) for Incision UQ. This has given me a comprehensive grassroots
perspective on what concerns us as students and what we'd like to see from UQMS and the
Faculty of Medicine.
I like to think that I'm approachable and honest in my interactions, and through my visibility
and assertiveness, I hope you will feel you can turn to me to help amplify your voice. I have
a wealth of experience having worked in leadership roles at Red Cross, UNHCR, and
Queensland Government, so you can be confident that you can rely on me to make your
medical school experience the best it can be.
If you do have any specific ideas for next year, please reach out to me and I'll try my best to
make it happen!
Your friendly neighbourhood Roy
One Page Candidate Pitch: https://drive.google.com/file/d/1M-bE0eVpxZZBKN5ZRDFd7guwNsYNKPxN/view?usp=sharing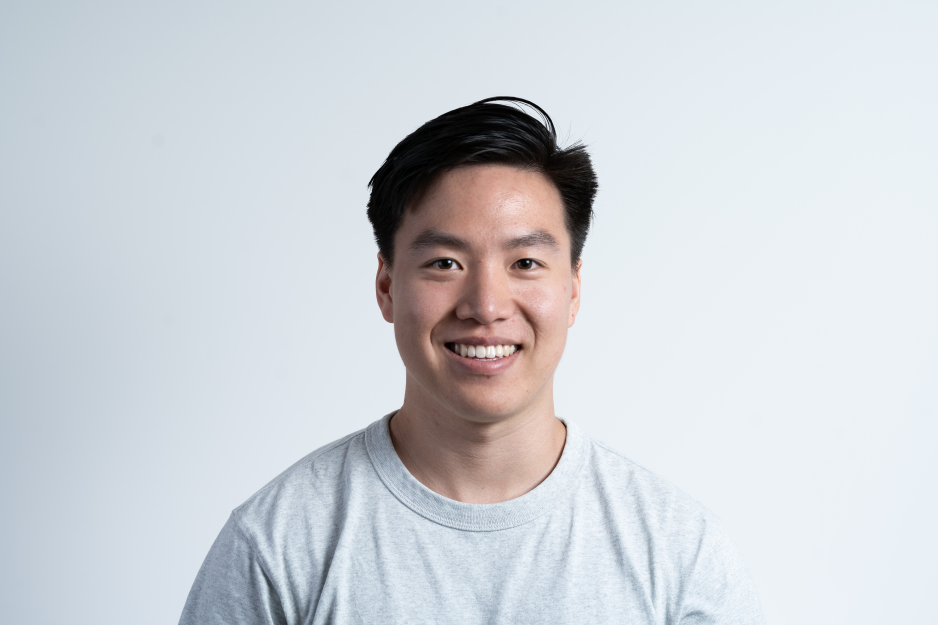 William Chen
Hi there! My name is William Chen and I am running for UQMS President in 2023. I am a 3rd year medical student who has gotten his fingers stuck in too many UQMS pies. For those that don't know me, I am your current Treasurer in 2022!
It has been a privilege to lead the UQMS' financial books for this year, to host academic and social events in person during an uncertain pandemic and to work with fellow students such as yourselves to bring together a culture that embodies the medical student experience. My previous involvements in UQMS include funding events and providing students with educational offers through my role as Sponsorship Officer in 2021.
Through the role of president, I hope to further enrich the medical school experience and instilling a sense of inclusivity and culture. Because of my passions and previous experiences, I am determined to advocate for our medical school and in particular the new MD Design program and those who continue to face adversity in healthcare and medical education.
I would be honoured to continue to serve the UQ Medical Society in 2023. Through my involvement in various aspects of UQMS, student leadership and genuine passion for the experience of medical students, I believe I have the skillset to lead UQMS into a greater future in 2023.
One Page Candidate Pitch: https://drive.google.com/file/d/1sJgWg3l4–mTpm5ZpKfyRG50OCAXEkXm/view?usp=sharing
Ansu Benny
Hello everyone! I'm Ansu and after a phenomenal year convening events for UQMS, I've decided to take my love of emails and organisation to the next level and run for Secretary in 2023! The Secretary portfolio oversees UQMS engagement (Trephine publication, newsletters, social media), UQMS elections, affiliates, volunteers and the administrative side of things.  My ambition for 2023 is to bring back the vibrant UQMS culture that was shambled by COVID by working closely with all our convenors and organisers, especially engagement and social media officers!
Delving into experience, below are the roles I've held this year that are supportive for this position:
Trephine 2022 Editorial Team: logistics, schedules, content creation and social media promotion.
Ashintosh Foundation Communications Officer: event promotion via Facebook and Instagram, merchandise design, newsletter editor. 
Teddy Bear Hospital Convenor: session planning, volunteer recruitment and training and social media promotion.
Sports Day Convenor: budgeting, organising activities and vendors, overseeing volunteers and logistics.
A little non-role-specific thing about me, I love hiking, Frozen yoghurt with unlimited toppings, and the free version of Canva. I also love teaching, and my future aspiration is to become a second-hand version of Suja one day 🙂
One Page Candidate Pitch: https://docs.google.com/document/d/1on3qPwtCXPV7o1D4Cy7cL9elPQiYaNd2/edit?usp=sharing&ouid=110007000243106288204&rtpof=true&sd=true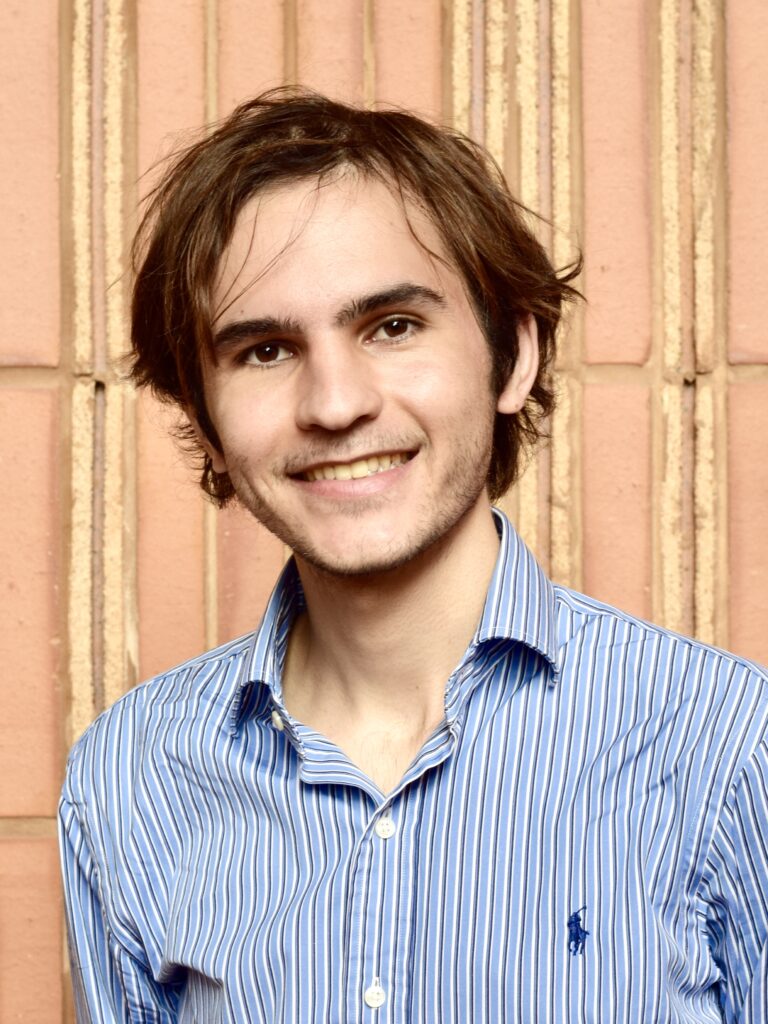 Thomas Hassall

Hi everyone! I'm Thomas, an MD3 next year, ready to take on even more responsibility as UQMS Treasurer to make your medical school experience as perfect as you.
I've had significant experience in treasury positions within and outside of the UQMS. I began my treasury journey as the treasurer of the UQ Mathematics Student Society in undergrad – the 'numbers guy' for the 'Numbers Society'.
In 2021, I was Ashintosh Treasurer and was awarded the Ashintosh Portfolio Award for the member "who has gone above and beyond in their role". During this time, I developed my skills in managing a large treasury portfolio and helped restore many of the charitable initiatives that Ashintosh facilitated pre-COVID.
This year I served as UQCrit Treasurer and more than doubled our number of events and engagement with enormous success! This has given me a greater appreciation for the varied responsibilities of a committee, and helped me improve communicating what I as a treasurer need in my persistent goal to 'make the numbers add up'.
As UQMS Treasurer, I will continue to revitalise the sponsorship portfolio post-COVID, enabling us to run more affordable events for the education, entertainment and enjoyment of all UQMS members.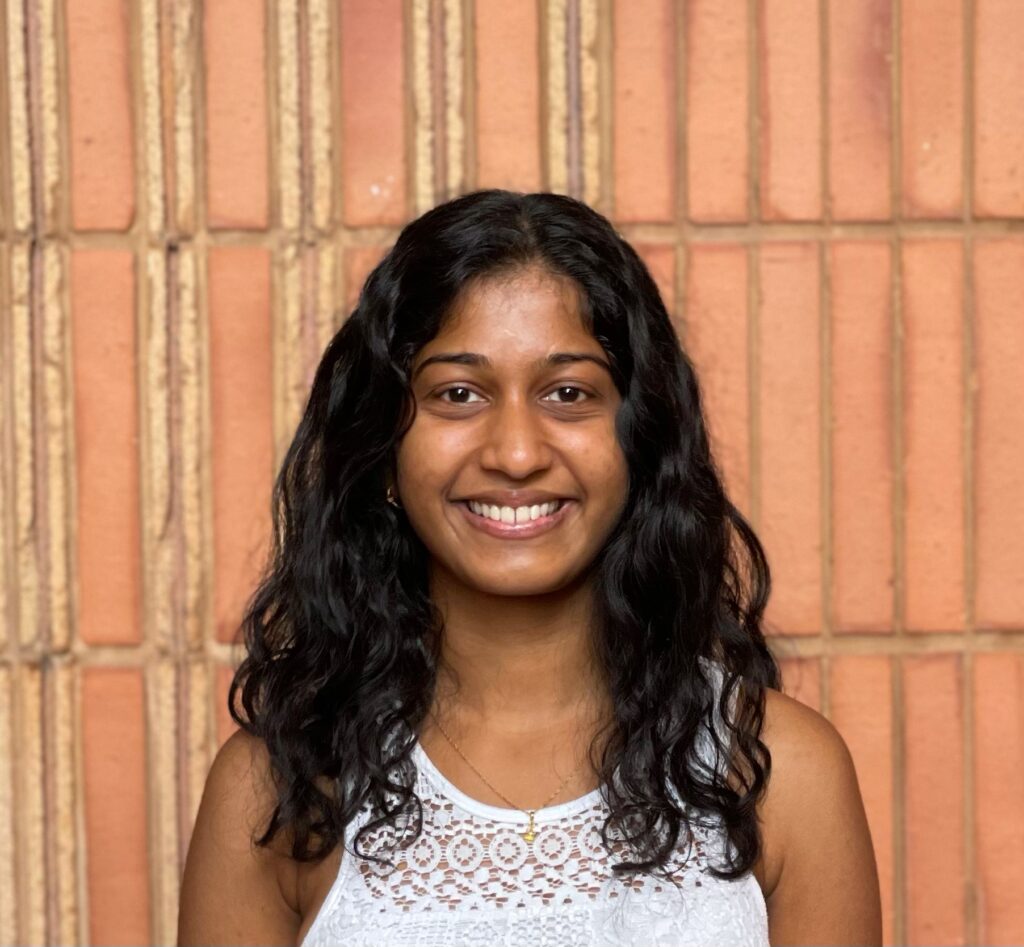 Abirami Somasundaram

Hello everyone, I'm Abirami! It would be my honour and privilege to join the UQMS executive team as treasurer. UQMS has played a pivotal role in shaping my enjoyable experiences in med, and I would love to contribute to this society and further everything it does for us students.
If appointed treasurer, I look forward to optimising the spending for events, ensuring UQMS attains the best deals and discounts for students, and improving the financial health of UQMS.
I've outlined some of my key skills and experiences:
SWIM UQ treasurer – reviewing budgets, audits, forming a budget for the club, making payments, overseeing the bank account

Incision Functions Officer – working in a team under UQMS, creating budgets, liaising with UQMS treasurer for further payments and expenses

Halfway Ball convenor – working in a small team and delegating tasks, helping organise and understand the needs for a large UQMS event
I've been keen to take on treasury roles since discovering a love for economics and finance subjects in undergrad, and my personal budgets have never been neater. I am so excited to be a candidate to join such an amazing team, and I'm looking forward to an incredible year ahead!
One Page Candidate Pitch: https://docs.google.com/document/d/1kjC85vWi17d_tHwEUihTLSvAVu58_OBs/edit?usp=sharing&ouid=110007000243106288204&rtpof=true&sd=true
Vice President External Candidates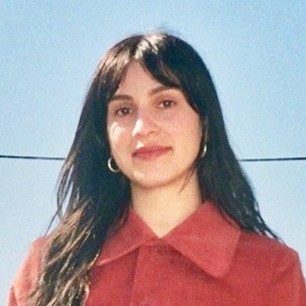 Sophia Nicolades-Wynn

My name is Sophia, I am a 3rd year student passionate about equitable, intersectional, accessible and safe healthcare! I have a background in public health and work in research and advocacy in education and health spaces. In my engagement with TIME, Rainbow Med, and on the Equity, Diversity and Inclusion committee, I have been building relationships with faculty, contributing to improving our curricula and creating more supportive infrastructure within the degree. I'll keep doing this work as VPE to make our degree more sexy and less hellscape 🙂 🙂
vote for me ppl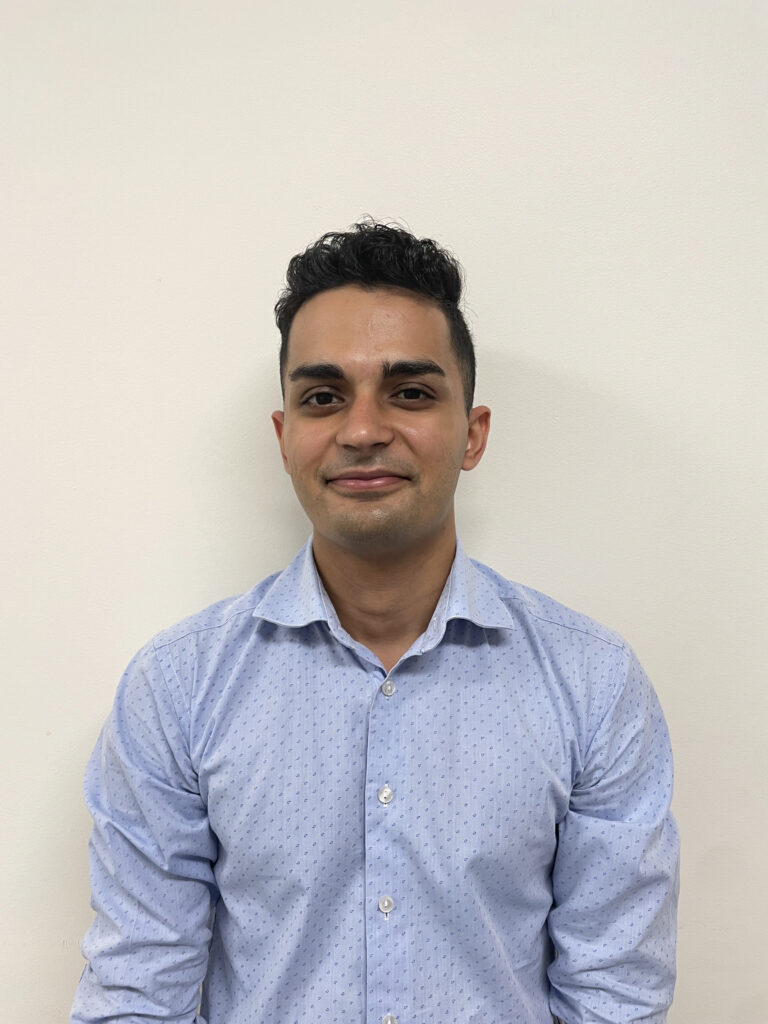 Nalin Kataria

Hi, I'm Nalin and I'm running for Vice-President (External). I'm the current Advocacy Vice-Chair overseeing all Greater Brisbane Clinical Schools, Years 3 & 4, and moonlighting as the Rural Advocacy Rep. I've worked with Advocacy, UQMind, and the current Vice-President to lead various initiatives for the diverse group of parents, Rural, Indigenous, CALD, and nonbinary students of UQ MD. Some of my highlights include;
Working on the MD redesign and facilitating the AMC session on student concerns about the current UQ MD

Getting FoM to re-evaluate communication processes and streamlining them to prevent a repeat of miscommunication during the floods

Advocating for mental health days

Negotiating with faculty to stop the rollout of sign-on sheets outside of PA in metro clinical schools
Working with the current team, I've gotten to know many administrative members of the Faculty and if elected I promise to negotiate;
Mental health days: Days off during clinical placements

Removal of sign-on sheets which unfairly discriminate against students with external responsibilities

Improve communication and transparency regarding exam feedback/marking with summary reports from meetings with course co-ordinators shared with year levels.

Implementing tutor feedback forms for discriminatory clinical tutors
One Page Candidate Summary: https://docs.google.com/document/d/18TI8P2YEyJrmxATIq6F7rztnkwIC7-Z9/edit?usp=sharing&ouid=110007000243106288204&rtpof=true&sd=true
Vice President Internal Candidates Sally Lee
I believe I would be a good candidate for the role as I have been actively involved in committee positions throughout the years in med, starting out from being a Skills Officer in Incision and an Academic events officer in GPSN to being the Vice-Chair of Incision and the Chair of GPSN this year as well as collaborations with other societies. I have been fully involved in the coordination and execution of various events throughout the years from clinical to academic events to state-wide events between medical schools from across the state. I know very well the inner works of what it takes to run societies and can understand issues that societies may raise and will do what is necessary to advocate for and support what is best for the societies and for members of the UQMS/medical students.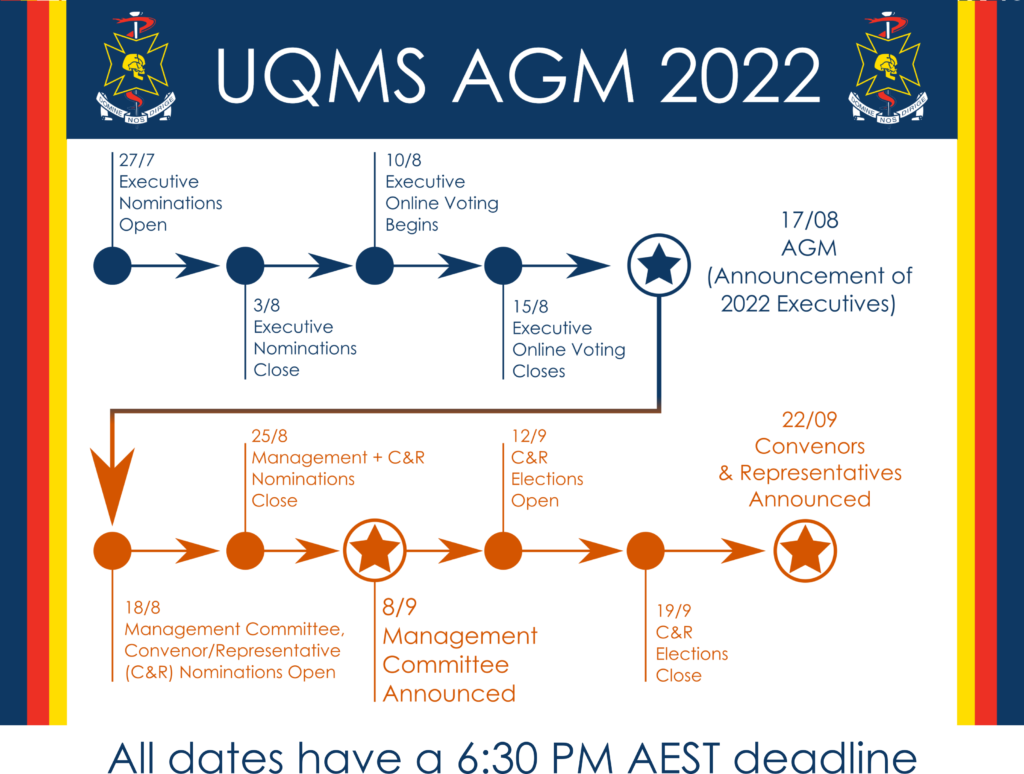 Check out the various positions within the UQMS in our flowchart, and  find the Position Description in the table below for more information!
OGM will be held on the 30th of March 2022
AGM will be held on the Wednesday 17 August 2022
How many positions can I nominate for?
You may nominate for up to two Executive Committee positions. You may apply for as many Management Committee and Convenor and Representative positions as you would like.
Where do I submit my nominations?
Nominations for election should be sent to elections@uqms.org. Nominations for appointment should be sent to secretary@uqms.org. Alternatively, all nomination forms may be submitted at the UQMS office. 
How many positions can I hold?
Executive Committee members can hold no other position within the UQMS. 
You can hold a maximum of one position on the Management Committee. Further, Management Committee members can cannot concurrently hold any position that falls within their own portfolio (See UQMS By-Laws s16.6). On appointment to Management Committee, an individual will have have their nomination for any position that falls within their portfolio automatically revoked. 
Apart from the above, there is no limit on the number of Convenor and Representatives roles you may hold at one time. 
I'm confused by the AGM Elections and Appointments Process, help?
First, nominations open for Executive Committee positions. Members then vote on these nominations. Winner are announced at the Annual General Meeting (AGM).  
Next, nominations open for both Management Committee and Convenors and Representative positions. 
Outgoing Management and Executive Committee and Incoming Executive Committee then appoint the Management Committee. Successful applicants are given the opportunity to withdraw their nomination from any Convenor/Representative positions. 
Finally, Convenors and Representatives are elected by a vote by the General Members or appointed by relevant Management and Executive Committee members, as appropriate. 
I'm not a member of UQMS - Can I still run for a role?
Only UQMS Members are eligible to run for nomination (UQMS By-Laws s5.2). If you are unsure of your membership, please email secretary@uqms.org. To be come a member click here. Please note your nominator and seconder should also be UQMS members!
Who do I contact if I didn't get an email with a link to vote?
Please send an email to elections@uqms.org.
Can I run on a joint ticket with my friends?
Some positions (e.g. May Ball, Trephine, Med Revue Convenors) are held by a group, and you are welcome to nominate with your friends (see Forms 2 and 4). However, individuals running for different UQMS roles held by one person may not run for a joint ticket and may not provide endorsements for one another. See UQMS By-Laws s5.7- 5.8 for more information. 
What is the "Re-Open the Vote" option on the voting form?
This allows voters to call for nominations to be re-opened if they feel there is no suitable candidate for the position. If it is selected by at least 50%+1 of the voting members, nominations for that position will reopen and a second voting period will be organised to fill the position. See UQMS By-Laws s8.6 and 11.4 for more information.
Can I set up a Facebook page or event to campaign?
Yes, as long as you open it maximum of 48 hours before voting opens and it is not affiliated with any UQMS pages.  See the UQMS By-Laws s9 for more information. 
Please also see the UQMS Social Media Campaigning Policy, to ensure you are in compliance with election rules. If you, or anyone who posts on your Election Facebook Event/Page, is in breach of these rules you may be disqualified and removed from the electoral ballot.