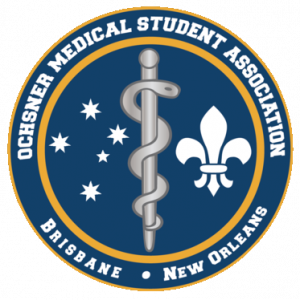 Ochsner Medical Student Association
The University of Queensland – Ochsner partnership student association.
Our focus is to help all Ochsner cohort students have opportunities to succeed and excel, with a specific intent to foster and promote professionalism, integrity, intellectual honesty, and academic rigor.
OMSA is governed by its Executive Committee, which comprises multiple officers in New Orleans and Brisbane. The offices of the Executive Committee are elected each November by the student body. Heavier weighting is given to the New Orleans side of the program because the program's purpose is to produce graduates who take U.S. residencies, and thus OMSA's activities are concentrated at the Ochsner Clinical School in Years 3 and 4.