Opening Night - Sunday, 11 August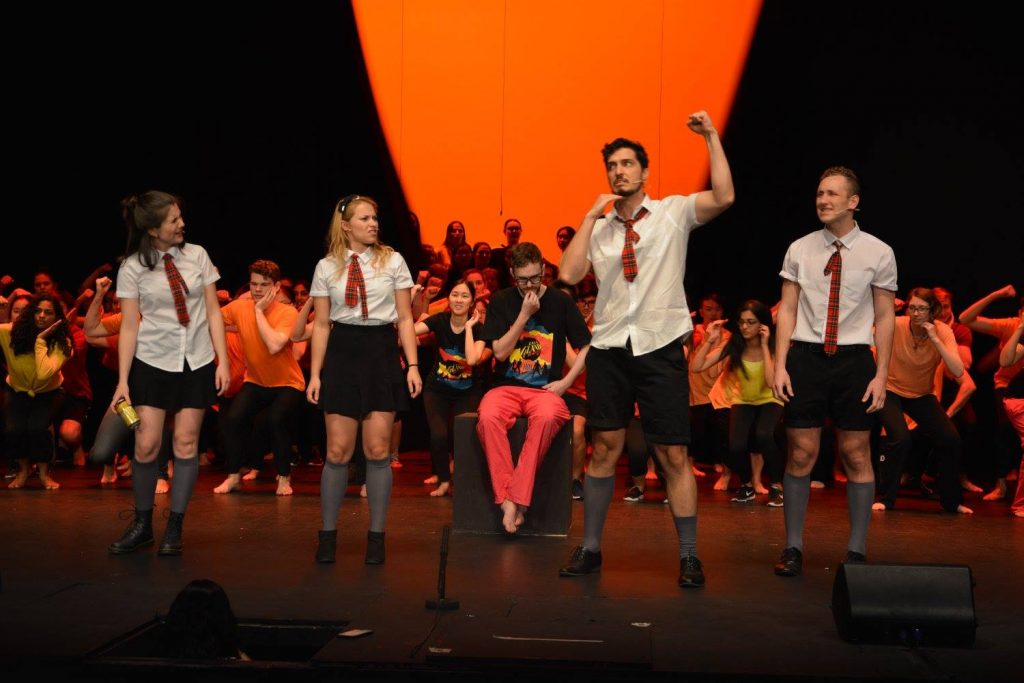 Med Revue 2019
Med Revue is the biggest event in the UQMS calendar, and brings together hundreds of medical students from all four years to write, act, sing, direct, play instruments, dance, design props, do makeup, make costumes, play with lights, and so much more!

All these efforts coalesce into a jam-packed show, full of songs, skits, and shenanigans.

Regardless of where your talents (or lack thereof) lie, there's bound to be a role for you.
Convenors
Polly Rinehart - MD3
George Tutt - MD3
Andy McKinlay - MD3
Catorina Johnston - MD4
Rochelle Patane - MD4