UQMS Advocacy Comments, Suggestions, and Complaints Form
This is a one stop shop for all your advocacy needs! Please fill in your comments, suggestions and complaints regarding your experience as a UQ medical student, and we as the Advocacy Committee will endeavour to resolve, redirect and escalate the issue accordingly.
This form is confidential.
Click here to submit your feedback.
Exam Feedback
MEDI7211 Mid-Semester Exam: Click Here
Course Feedback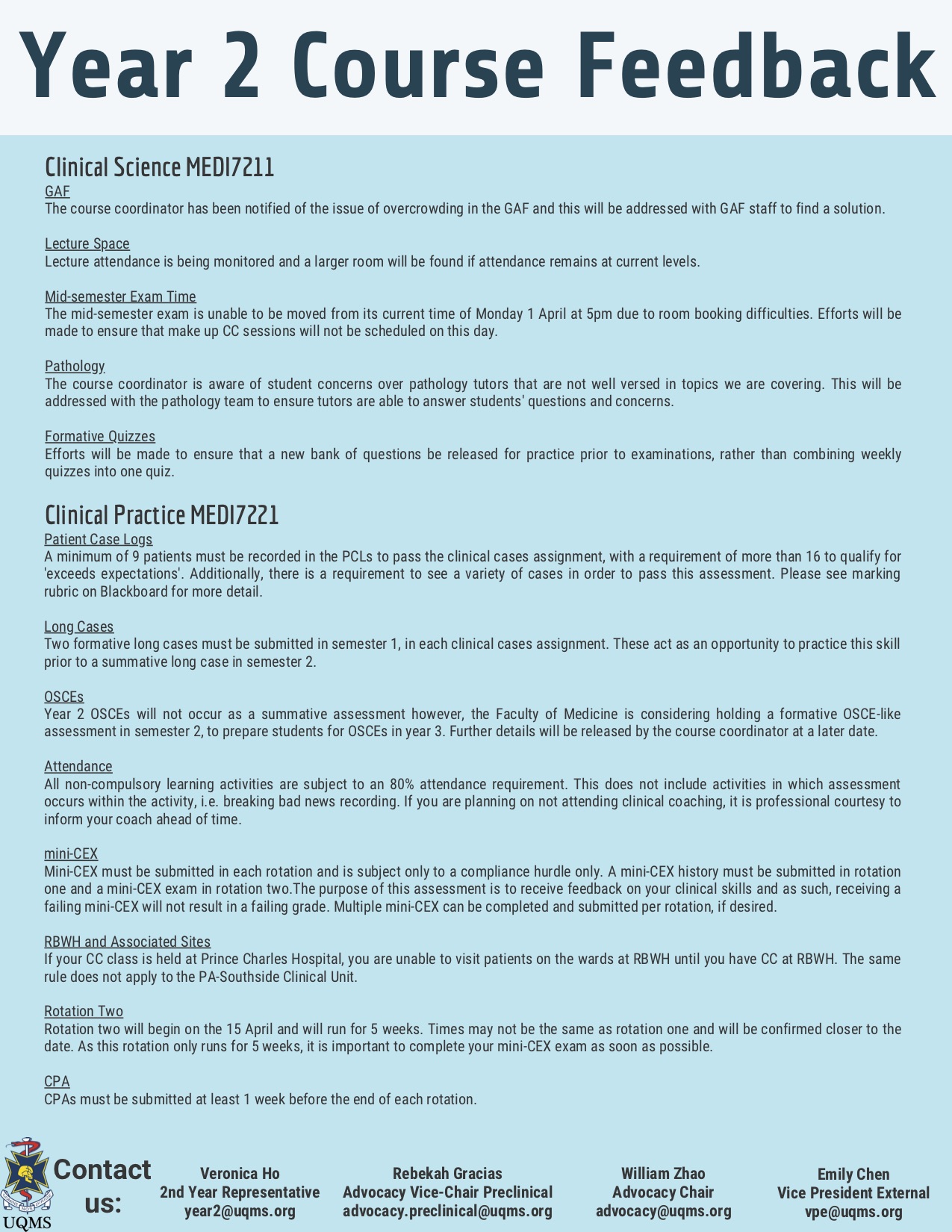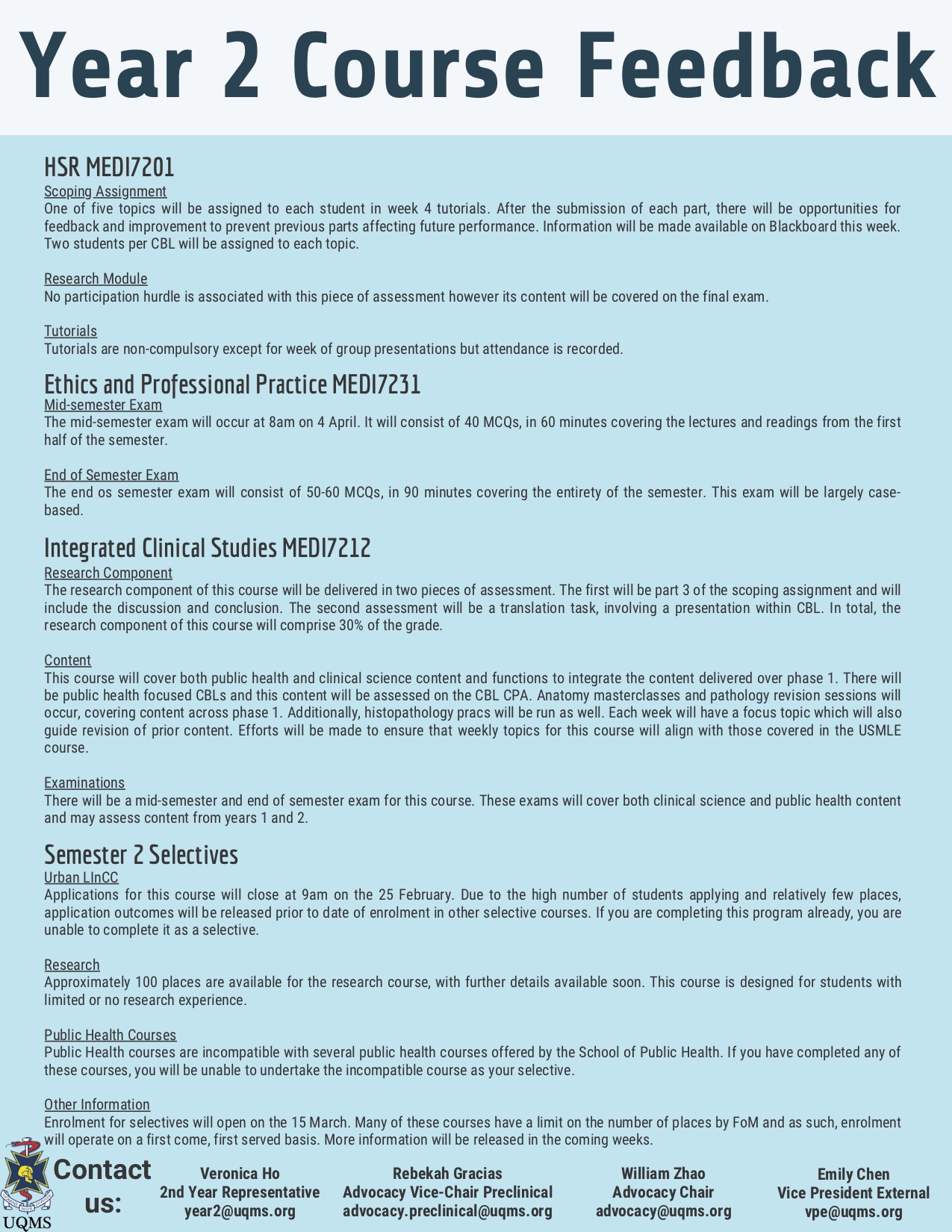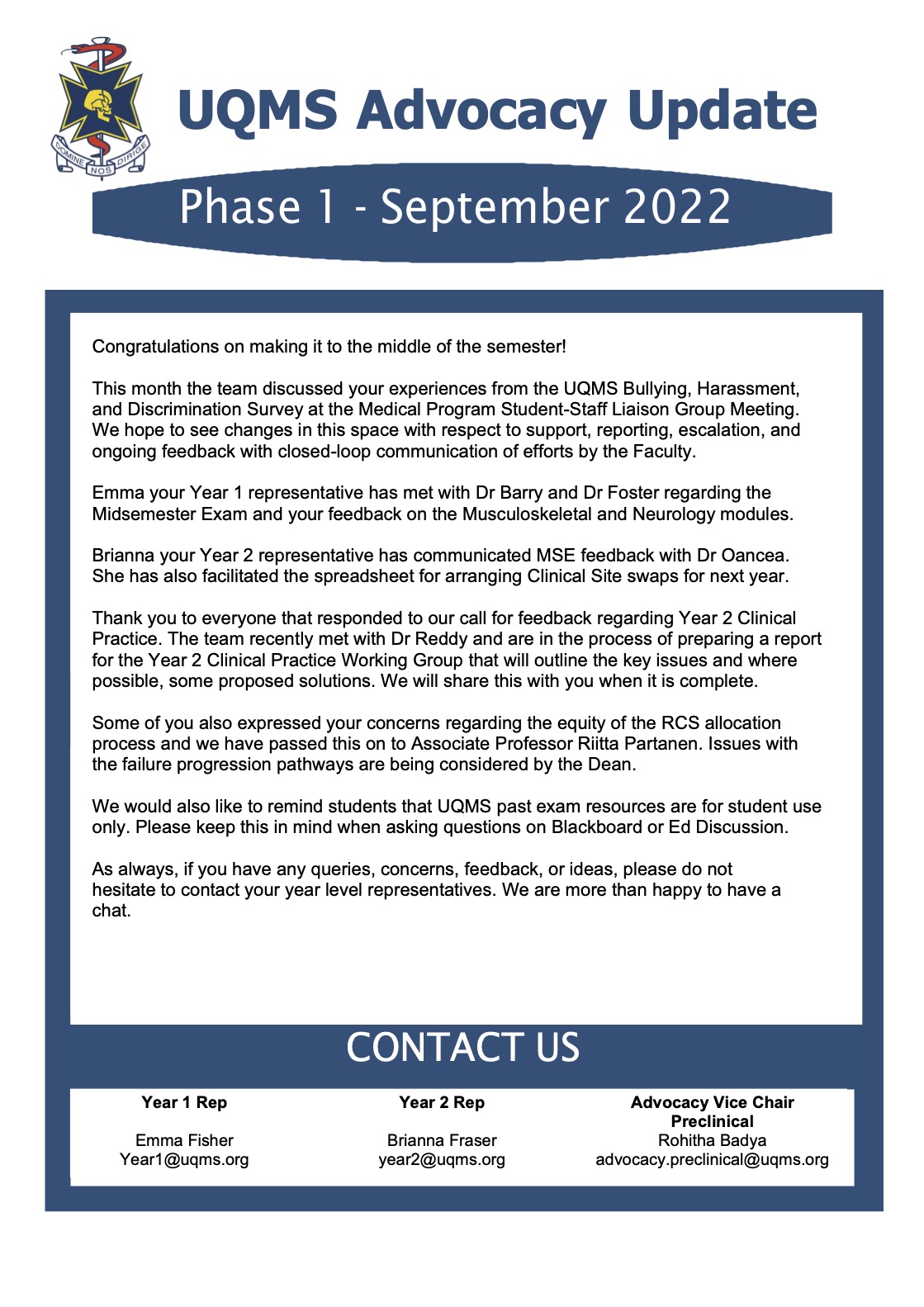 Password advertised to members on UQ MD Class page and UQMS newsletter.