** Cancelled ** UQMS Presents: KEGCHELLA - First Year Edition!
Cancelled13sep2:00 pm6:00 pmEvent Type Social** Cancelled ** UQMS Presents: KEGCHELLA - First Year Edition!2:00 pm - 6:00 pm To Be Announced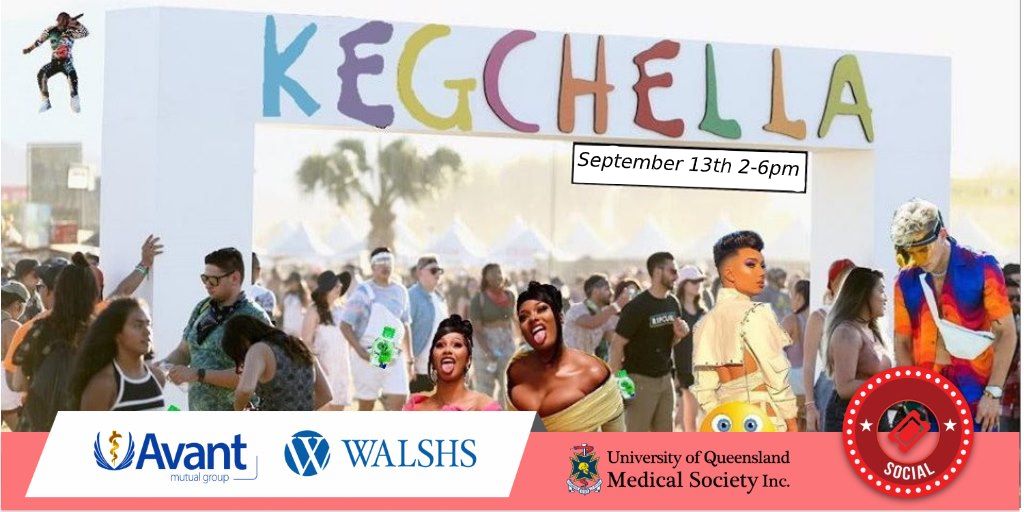 Event Details

** CANCELLED **

2020… Oh what a year.

There's been a number of disasters that have faced humanity over the course of the past 8 months, but one tragedy stands out from the rest – cancellation of music festivals. Splendour, BTV, Falls… How did we survive without them?

Never fear – UQMS has you covered. Kegchella, the world's most prestigious music event, is back on September 13, 2020.

So hit up some op shops – sorry, luxury designer stores – put on some questionable make up/body paint, wear your funny shirt (haha funny shirt) and get down to the most epic (but still COVID-safe) event of the year!

For hygiene reasons, the event will be 1st years only (no stinky 2nd, 3rd, 4th years allowed) and tickets will be limited to 100 lucky people. The event will feature live music from some of Brisbane's hottest talents and some lovely market-style food will be available.

The festival will run from 2-6pm at a premier Brisbane parkland location (TBA).

And while both BYO and purchased alcohol will NOT be allowed, other beverages will be provided!