UQMS Presents: Sports Day 2022 - POSTPONED
29jan10:00 am4:30 pmEvent Type SocialUQMS Presents: Sports Day 2022 - POSTPONED10:00 am - 4:30 pm To Be Announced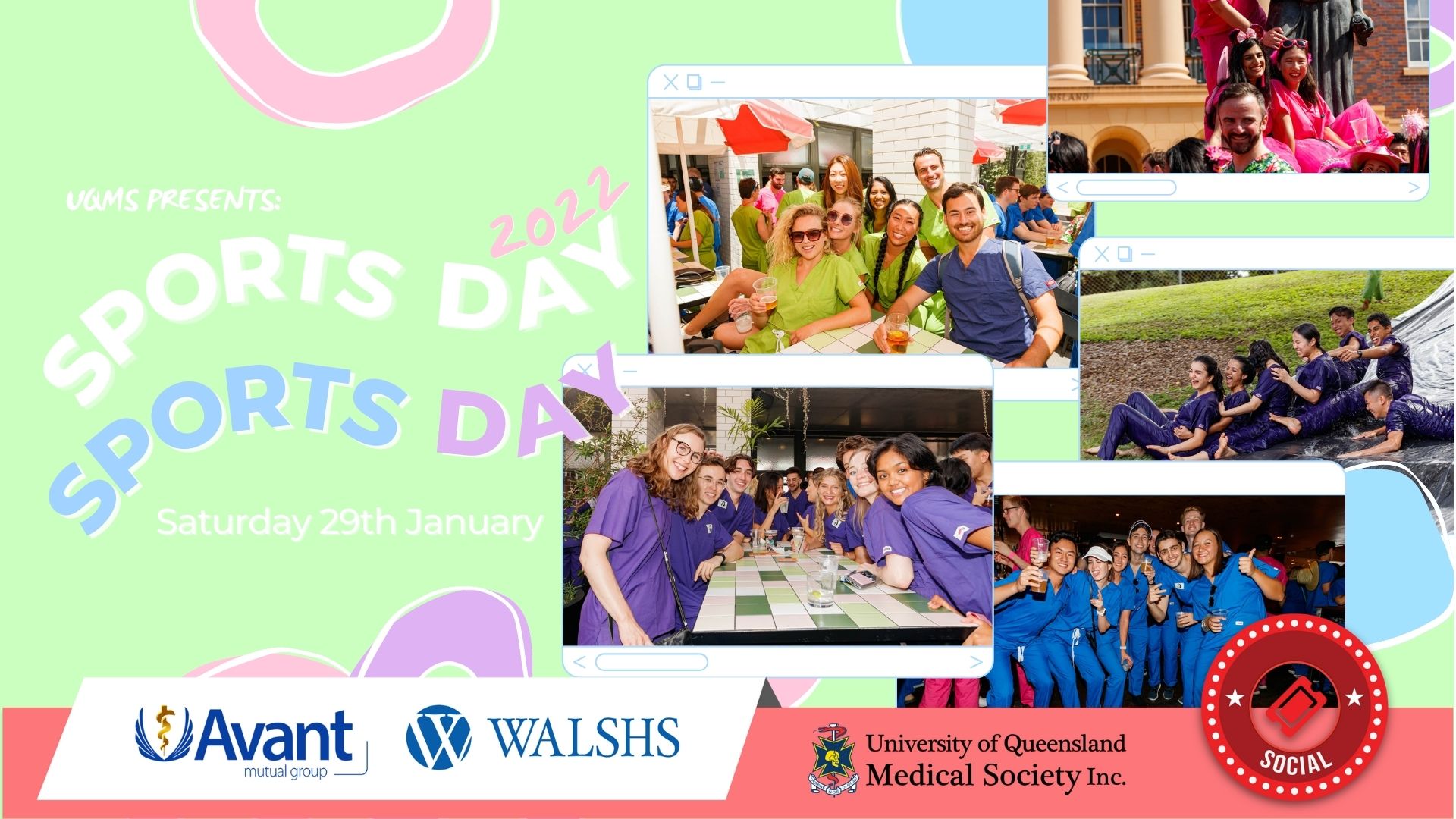 Event Details

Sports Day 2022 – Postponed until Mid Year Break (Pre-Semester 2)

Hey everyone,

In light of the surging cases of the current outbreak, the burden it currently places on the health system, and the potential impact on degree progression and placements for many students, we've made the difficult decision of postponing Sports Day until the mid year break.

The Sports Day Convenors and Executive team realize that this will undoubtedly be a disappointment to many students – however, after a considerable deliberation into potential alterations of the event, we think this is the most conscionable choice we can make at present while preserving the role that Sports Day has in the med student calendar. Rest assured however that we have every intention of making Sports Day the best it can be with the extra time, in a potentially safer and more suitable time!

A massive thank you to all the volunteers who've put their hands up to help out so far, we really appreciate it and can't wait to go ahead with this event later in the year.

If anyone has any further concerns and questions, please feel free to message the page! MD4 students seeking to collect their pink scrubs will also have a post in their cohort group (but in short, collection times in the next two weeks will still occur!).

-Lots of love  Ansu, Bridget, Kiana, Wilson and Jisu; your 2022 Sports Day Convenors

**************************

There's only one right way to kick off the med-school year and that's by making your best memories at the UQMS annual Sports Day, back again for 2022!

So dish out your scrubs, grab your mates and keep your eyes open on the Facebook event page for more details and to grab those sweet FREE tickets (QPAY links to be released very soon)!

Need any more reasons to save the date?

"…students who attended Sports Day were found to retain 78.2 +/- 3 (mean +/- SEM)% more Anki cards per semester than students who did not, across all four year levels (P<0.00001)…" (Convenors et al. 2022).
Time

(Saturday) 10:00 am - 4:30 pm