UQMS Halfway Ball
12nov7:00 pm11:00 pmEvent Type SocialUQMS Halfway Ball7:00 pm - 11:00 pm Cloudland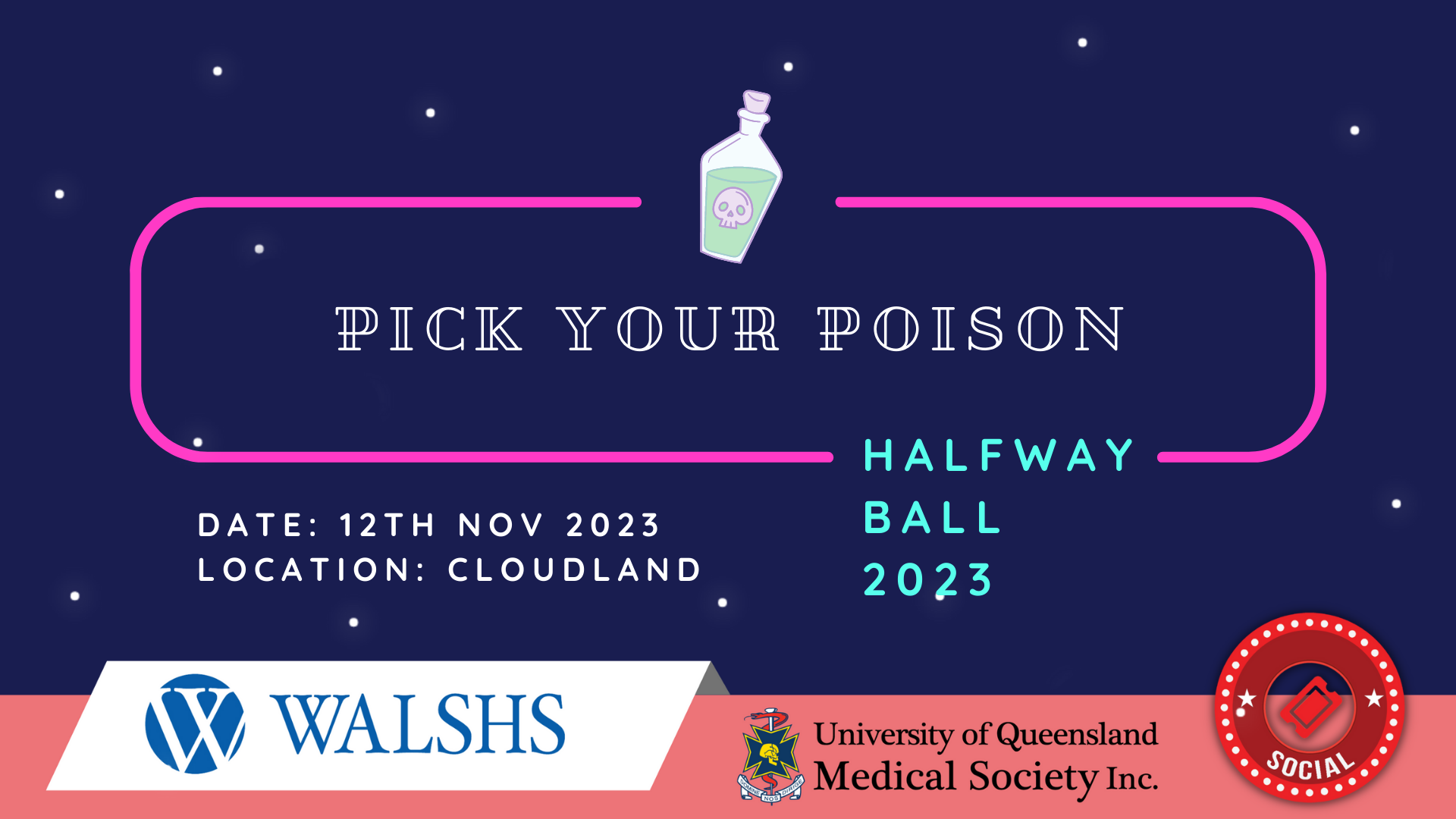 Event Details
𝗖𝗮𝗹𝗹𝗶𝗻𝗴 𝗼𝘂𝘁 𝗮𝗹𝗹 𝘁𝗵𝗲 𝗛𝗮𝗹𝗳-𝗗𝗿𝘀 𝗼𝗳 𝗨𝗤 𝗠𝗗 𝗖𝗹𝗮𝘀𝘀 𝗼𝗳 𝟮𝟬𝟮𝟱
The event you have been all waiting for is finally 𝙃𝙀𝙍𝙀
. Let us introduce you to the BIGGEST and BEST event of the year
𝟐𝟎𝟐𝟑 𝐇𝐀𝐋𝐅𝐖𝐀𝐘 𝐁𝐀𝐋𝐋
. Celebrate your freshly earned half-Dr status
whilst bidding our beloved Oschners farewell
.
Join us on this
𝒖𝒏𝒇𝒐𝒓𝒈𝒆𝒕𝒕𝒂𝒃𝒍𝒆
cocktail night filled with 𝐝𝐞𝐥𝐞𝐜𝐭𝐚𝐛𝐥𝐞 𝐜𝐚𝐧𝐚𝐩𝐞́𝐬 𝐚𝐧𝐝 𝐝𝐫𝐢𝐧𝐤𝐬. Whether you want to show off your grooviest move on the dance floor
or just want to have a chill night with your CBL mates
, this night will be for 🅨🅞🅤
. Now, hit that '𝗴𝗼𝗶𝗻𝗴' button and clear out your calendar whilst we finish brewing up your HALFWAY poison.
𝘿𝙖𝙩𝙚: 12th November 2023

𝙏𝙞𝙢𝙚: 7PM – 11PM

𝙇𝙤𝙘𝙖𝙩𝙞𝙤𝙣: The Rose Room, Cloudland
From 5PM AEST 29/9, tickets will go live on this link: https://clubs.getqpay.com/?eid=21393
Time

(Sunday) 7:00 pm - 11:00 pm
Organiser
Nhien Nguyen, Wendy Zhao, Jenn Kim, Connie Huang
halfwaydinner@uqms.org