Sports Day 2019
FeaturedCompleted01febAll DayEvent Type SocialSports Day 2019(All Day: friday) Dutton Park, 359 Gladstone Rd, Dutton Park QLD 4102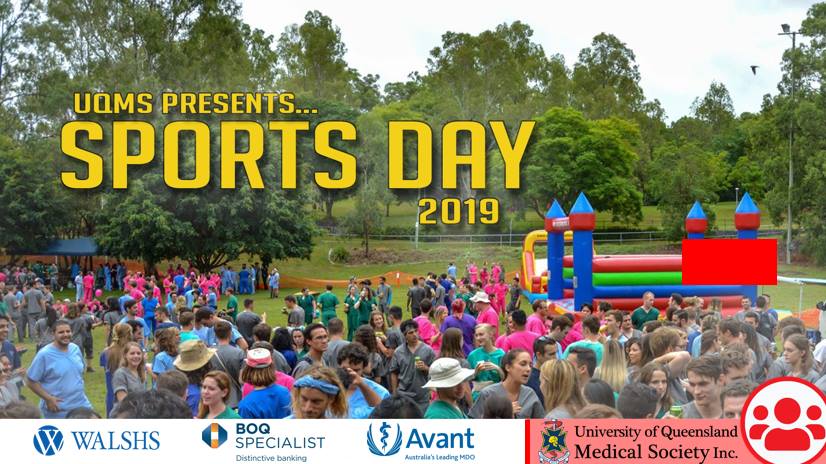 Event Details

Welcome, to the 2019 UQMS Sports Day!

This year, Sports Day takes you on a grueling triathlon designed to test your endurance. Don't worry though; we've got your back to get through this. As responsible med students, we understand the importance of staying hydrated so there'll be amazing drink deals going all day.

GRAB (FREE!) TICKETS HERE: https://uqmssportsday2019-event.getqpay.com/

First, it's time to scrub up and drink our way through many of Brisbane's finest watering holes.

Next up, we take you to the home of the Games – the famous Dutton Park – for an afternoon of slip 'n' slides, jumping castles, hydration and sports!

If you make it through all of this, you will get to take part in the final event – a night of bass-thumping, fist-pumping, and yet more drink deals at the infamous Victory Hotel!
Location

Dutton Park

359 Gladstone Rd, Dutton Park QLD 4102