The UQMS Executive Committee is the peak representative body of UQ medical students. The UQMS Executive Committee consists of five elected individuals responsible for the overall management and direction of the organisation.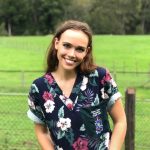 Interests: Sleep hygiene, speed walking, spin class
Why I chose my role: Being involved in the UQMS in any capacity is an absolute pleasure – being able to contribute in any way to the improved experience of medical students and the development of future doctors is a privilege. The role of President gives me a unique insight into the diverse array of opportunities we provide our members, as well as the opportunity to work with the UQMS advocacy team and the Faculty of Medicine to create the best medical program possible.
Fun fact: Currently not doing much medicine (PhD lyfe, whoops)
Email: president@uqms.org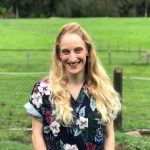 Interests: Not sleeping, all aspects of the list-making life cycle (creation, anxiety rewriting, completion), maintaining a >160cm facade with a tall personality, nice formatting
Why I chose my role: Harbouring a primal excitement when presented with lists, spreadsheets, emails, meetings and documentation, the opportunity to be involved with the UQMS in a more strategic organisational manner, and the fact that I get to work with such a range of people across the UQMS and the UQMD made applying for this role a no-brainer for me! 
Fun fact: Kaela's >160cm* frame boasts Australia's most-confused thermostat – you will find her in blankets and coats 12 months a year… if you've never seen peripheral cyanosis, just join her on an air-conditioned ward round. 
*fact-checked
Email: secretary@uqms.org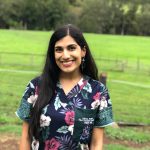 Alvina Rathod
Vice President Internal
Interests: Serial event attendance, colour-coding google calendars
Why I chose my role: My favourite thing about UQMS is that there's something for everyone!   Whether it's academic support, social events, health and well-being or professional development, I love being on hand to support our incredible UQMS volunteers who make these initiatives possible!
Fun fact: Alvina's proudest achievement is successfully squeezing a cultural dance festival, a 21st, a house party, a med social event and nightclub afterparty into a single evening
Email: vpi@uqms.org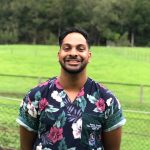 Jeremy Fernando
Vice President External
Interests: Taking escape rooms too seriously, dabbling in Harry Potter fan fiction, low-key thinking they'll need doctors on the Mars colony
Why I chose my role: Being able to advocate for medical student education and well-being so that medical students can get on with the business of becoming the best doctors they can be is extremely fulfilling. Is is also such a pleasure to see out talented medical cohort broaden their horizons by engaging with the many professional and personal development opportunities the UQMS provides.
Fun fact: Once, as a confident 4-year-old, Jeremy interrupted a Pope-led Mass in Vatican City by loudly and enthusiastically pointing out the "Poke" to nearby congregation members. His family was politely, but firmly, escorted out. 
Email: vpe@uqms.org
Interests:  Excel Spreadsheets, crocheting, rock climbing
Why I chose my role: The classic triad of a great love of organisation, having at least 50 tabs open on 3 different browsers, and a desire to help facilitate all of the fantastic opportunities and events that UQMS provides!
Fun Fact:
Email: treasurer@uqms.org